Maria and Sophie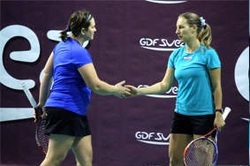 Maria and Sophie have been coaching each other and competing together since 2002. Through the years, they have formed a strong friendship and working relationship. Now, they have taken that collective experience to form a coaching partnership and are offering their services to tennis players at all levels in the greater Palm Beach area.


During their careers, Maria and Sophie have competed in all the Grand Slam tournaments and many of the biggest tennis tournaments in the world. Together, they have won a combination of 22 ITF doubles titles, 1 WTA title and 4 ITF singles titles. They reached 7 semi-finals of WTA tournaments.


They have defeated the best players in the world to include: Wozniacki, Errani, Ivanovic, Petkovic, Lepchenko, Vinci, Vesnina, Kanepi, Kops-Jones, Spears, Erakovic, Safarova, Zakopalova, Gajdossova, Cirstea and faced Davenport, Azarenka, Hantuchova, Kuznetsova, Henin, Schiavone, Petrova, Kirilenko, Raymond, Huber, Mattek-Sands, Kerber, Medina, Hlavackova, and Hradecka.




---
Maria: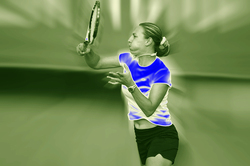 Maria was born on January 17,1982, in Moscow, Russia.
Her mother, Svetlana, was a clothes designer, and her father, Alexander, was a professor at the Moscow Aviation Institute. Nothing in her early life would have predicted that she would become a professional tennis player.

Maria received a tennis racquet for her seventh birthday from her grandfather, Leonid, which began her love for tennis. She worked hard preparing to compete for a chance to be one of 30 kids selected from over 150 to receive a free weekly lesson at the Central Sport Club of the Army (CSKA). This was the first of many challenges she met during her tennis career and provided the opportunity for Maria to learn the game of tennis over the next 10 years in Moscow. Her training was intense and demanding. She competed in many tournaments in Russia.

At the age of 17, Maria moved to Germany, to play and turned pro in 1999. Being a hard worker, Maria made her way to the top. She won the WTA doubles event at Portoroz, Slovenia, in 2010, and reached three WTA doubles finals (Kremlin Cup in 2009, Marbella and Istanbul in 2010).

Maria is also a graduate of the Russian University of Physical Culture and Sport as a physical education teacher with a bachelor's degree in tennis. She also graduated from the French Tennis Federation as a professor of tennis. She is a USPTA certified professional.

She reached her highest WTA singles ranking of #210 in 2008, and a doubles ranking of #48 in 2010. Maria has competed in Grand Slam main draws ten times!




---
Sophie: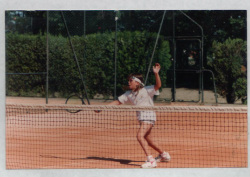 Sophie at 9 years old
Sophie was born on February 23, 1981, in Toulouse, France. She started tennis at the age of young age of five.
Sophie followed her father, Jean-Claude, a physiotherapist, onto the tennis court. Sophie knew early on that she wanted to become a tennis champion.

Twice a week, Sophie would patiently wait on the umpire's chair while her father would finish his practice. He would then give her ten minutes of practice time with him.
Her mother, Anne-Marie, who owned a restaurant, and Jean-Claude, could see how determined she was to learn tennis. They committed to having her take lessons at a tennis academy three hours a week.

Sophie's passion and determination to succeed at tennis was recognized locally and in the larger region, which lead to her being identified by the French Tennis Federation as a prime prospect. She was granted free lessons and was supported by her parents to achieve her tennis dreams.

While Sophie dedicated her life to tennis, she managed to finished high school a year early and also graduated from the French Tennis Federation as professor of tennis. She has the distinction of being a USPTA ELITE Certified Professional.

Sophie turned pro in 1998, and reached her highest WTA singles ranking of #216 in 2003, and a doubles ranking of #76 in 2011. Sophie competed in Grand Slam main draws 13 times!





---